Welcome to my Website
Thanks so much for visiting BetsyKelly.com! My many years of real estate experience and my lifelong love affair with the Memphis area leaves me well-qualified to help you with your real estate needs. I have listed and sold hundreds of homes in our area, from Downtown to Midtown to East Memphis to Germantown and Collierville, from single family homes to condos. And please be assured...I will keep your confidences, much like the attorney/client relationship. My goal is to be your Realtor for life, and I will treat you like I would expect to be treated.
Buyers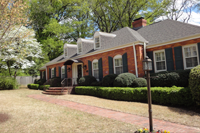 I love to work with buyers! Whether you're looking for your first home, your last home or your dream home, I'm committed to providing you with the highest quality service. When making the type of investment that buying a home requires, you deserve the very best advice, and I will not be shy about giving you my educated opinion. Read more.
Sellers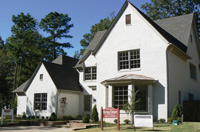 The decision to sell a home can be dependent on many factors. Whatever your reasons are for selling, I will provide you with no-nonsense advice for making your home more marketable. Today's market is the most challenging ever, and my nearly 25 years of experience can help you make good decisions. I pledge to provide professional, ethical and confidential service and keep you fully informed every step of the way. Read more.